Web Design & Development—VCC Drafting
Tools Used: Adobe CC—Illustrator, Photoshop, HandSketch. 
WordPress CMS, HTML5, CSS
VCC was in need of a faculty page for 2015 as well as branding and a unique feel that would set it apart from the rest of the VCC web experience.
Our Solution:
Surveys of 2015 and past students were conducted in order to define the needs of the webpage and to help establish a tone of voice as well as create an infographic to promote the program.
A logo and identity were established based on the standard AutoCAD cursor.
The webpage was hand-coded in HTML and CSS in order to provide a completely unique design based on precision of the technical side of drafting, while appealing to the general public.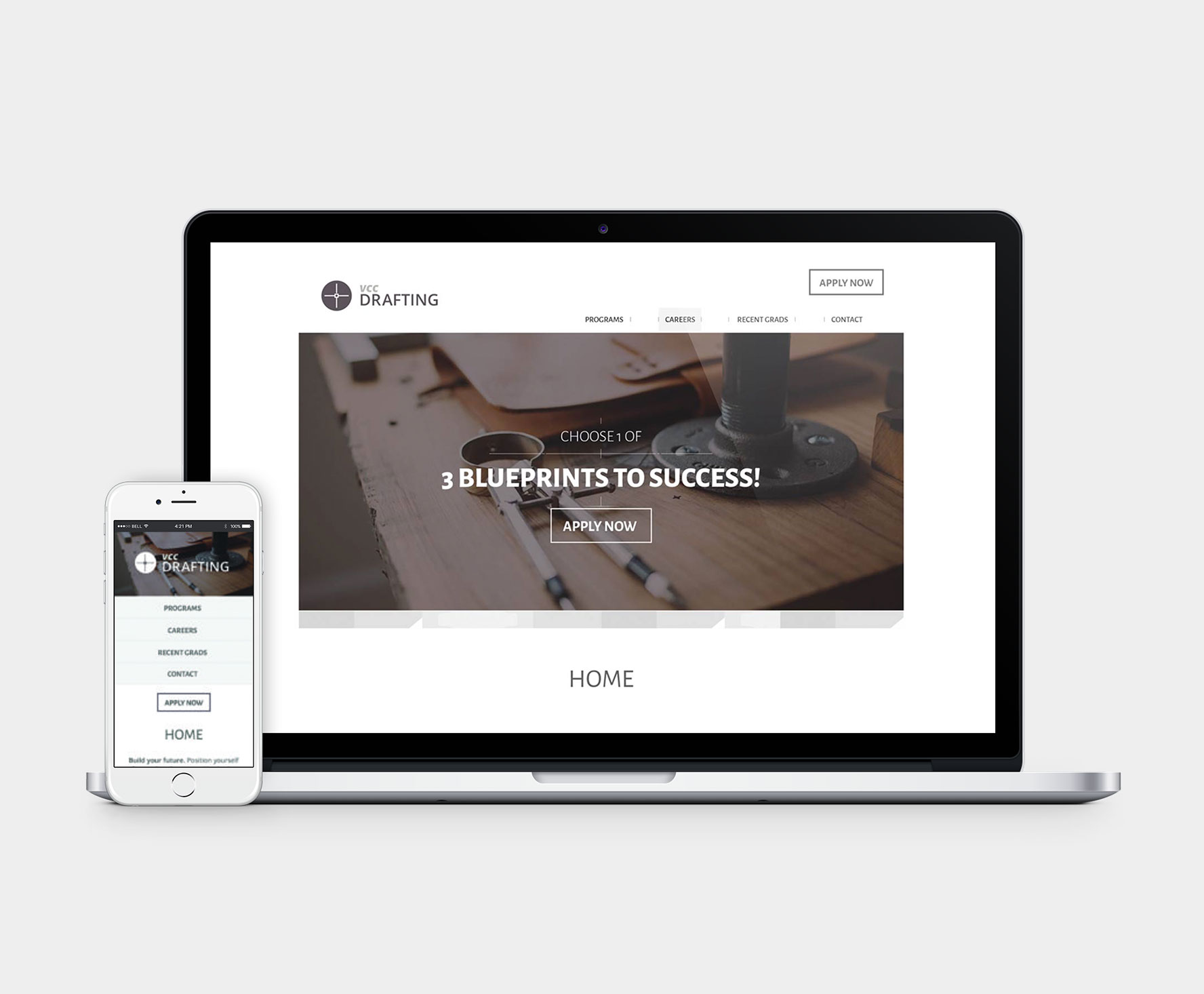 An HTML mailer was also developed with the aim of increasing registration.